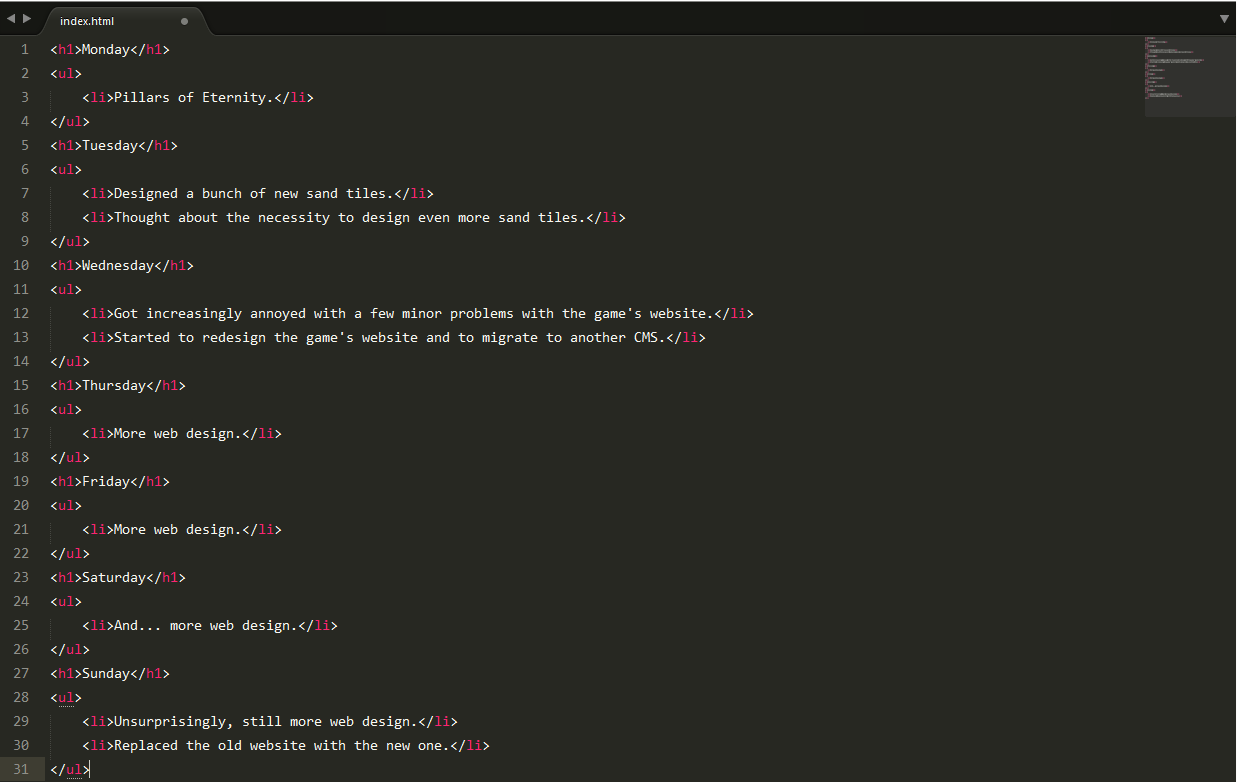 Monday
Tuesday
Designed a bunch of new sand tiles.
Thought about the necessity to design even more sand tiles.
Wednesday
Got increasingly annoyed with a few minor problems with the game's website.
Started to redesign the game's website and to migrate to another CMS.
Thursday
Friday
Saturday
Sunday
Unsurprisingly, still more web design.
Replaced the old website with the new one.