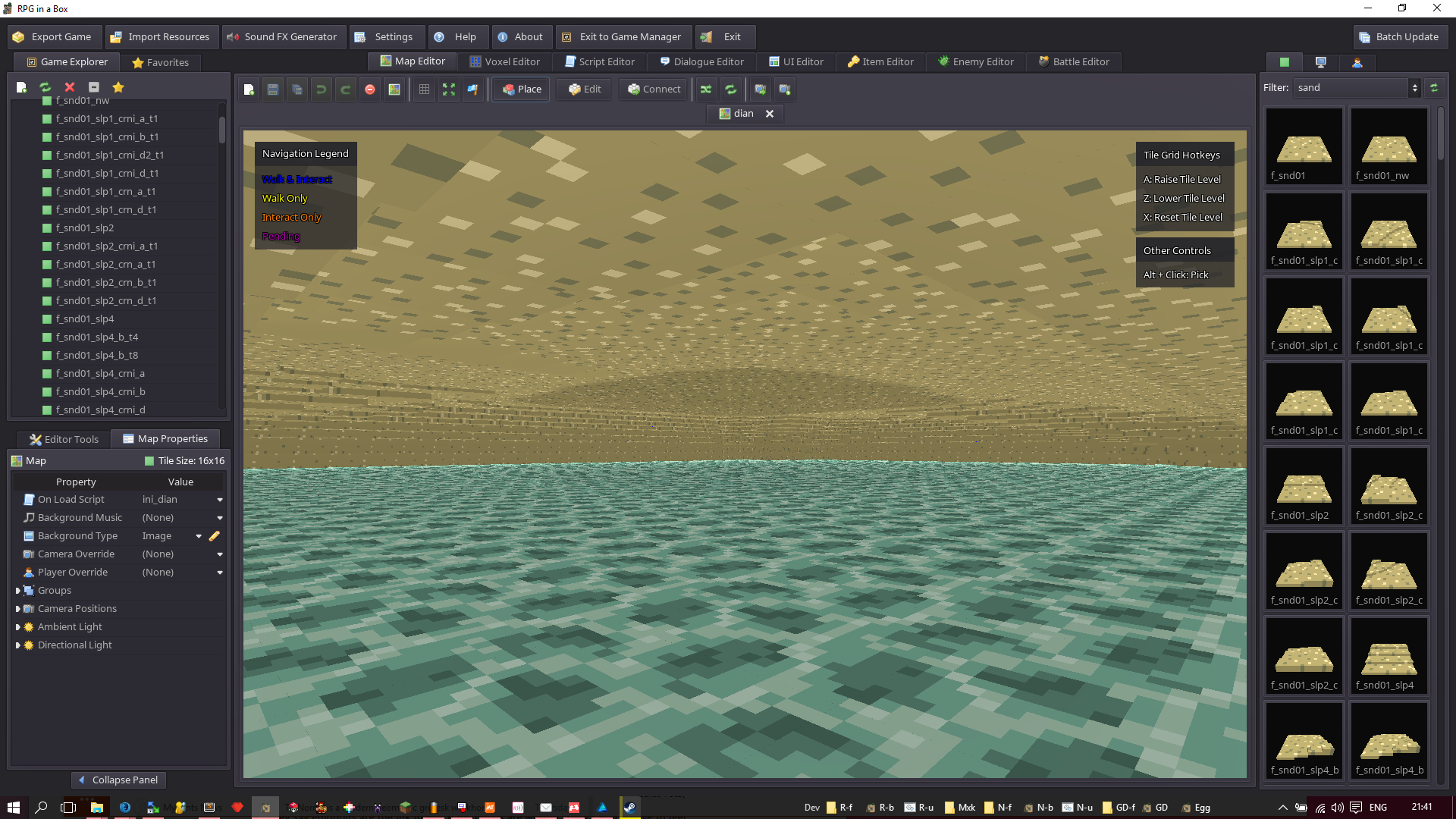 Monday
More sand tiles wickedness.
Managed to make the whole beach walkable (it wasn't the case on some curved corners).
Noticed there are still some missing curved sand tiles to design in order to reach navigational perfection.
Tuesday
Wrote June's travelogue for A Road to Awe.
Designed more sand tiles. Yes, I know.
Managed to corrupt the beach map beyond repair, precisely when I was thinking I hadn't backed up my files properly since a while.
Asked Justin for help.
Wednesday
Hailed Sir Justin, The Backup Paladin, who boldly found a way to raise my map file from the dead (to extract it from and older build, in fact).
Thursday
Friday
Watched some Black Mirror.
Saturday
Back to serious business: sand tiles.
Sunday
More sand tiles.
Kill me now before I do it myself, please.