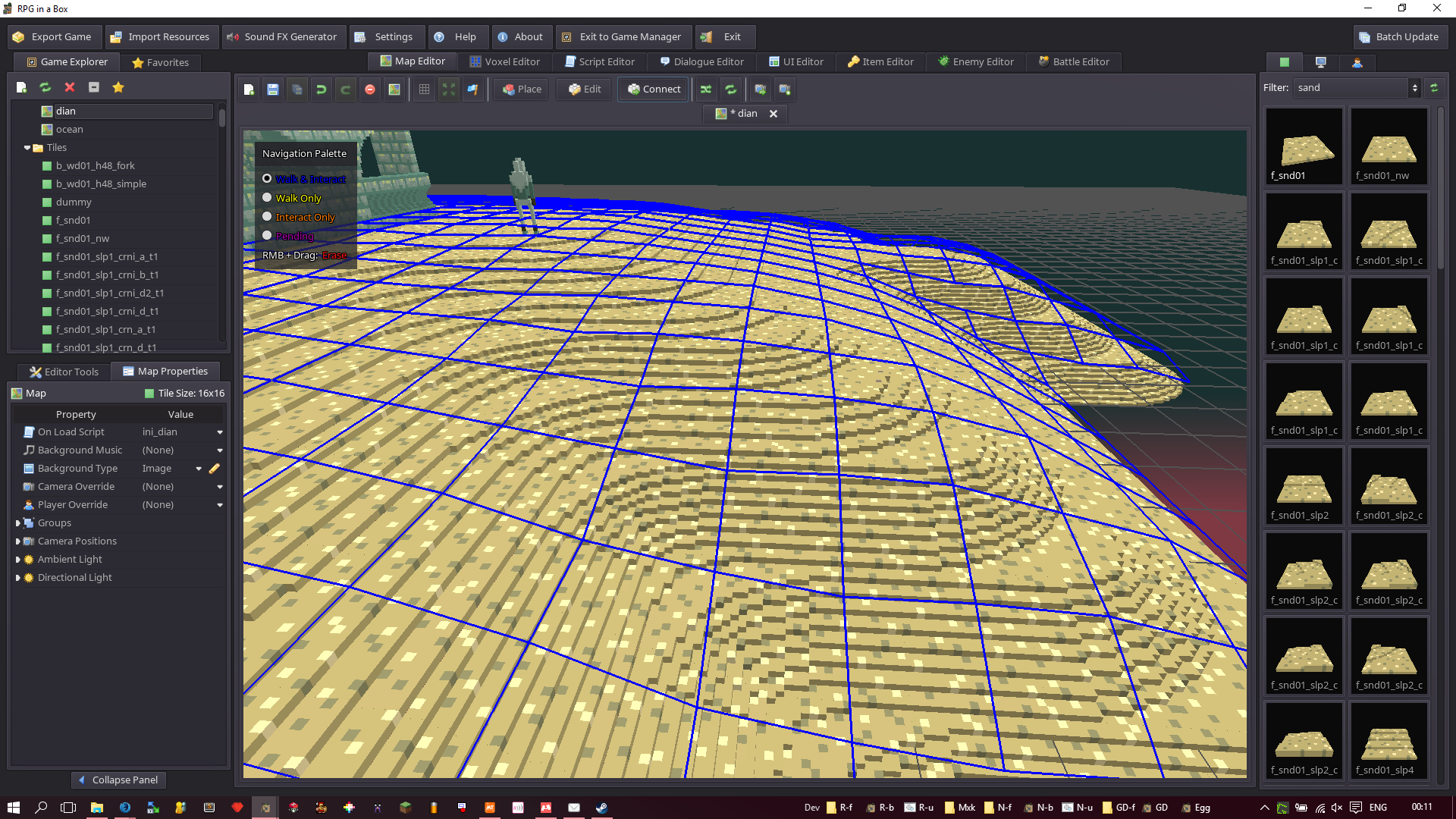 Monday
Not quite sure. Probably some Pillars of Eternity.
Tuesday
Wednesday
Thursday
Friday
Finally found a bit of time to get back to… sand tiles design.
Saturday
Managed to fix all of the sand tiles needed for the new map.
Added more details to the map, which of course implied to create even more new sand tiles.
Sunday
Ran into a few technical problems linked to tile grouping.
Started to design bridge tiles.
Increased the global height of the islands.